There's something about January and snow that makes me want to go outside into my (hypothetical) yard and put birdseed into the bird feeder.
There are some really cute crafts you can make with birdseed.
My friend
Maggie
featured Heart Shaped Bird Treats on her blog this morning
from
Smile Monsters
These peanut butter pinecones rolled in birdseed would be fun to make and hang with the kids that I nanny
from
Make and Takes
Maybe next Christmas, I'll have a not-so-hypothetical yard, and I can make this Birdseed Wreath
from
A Home for Wild Birds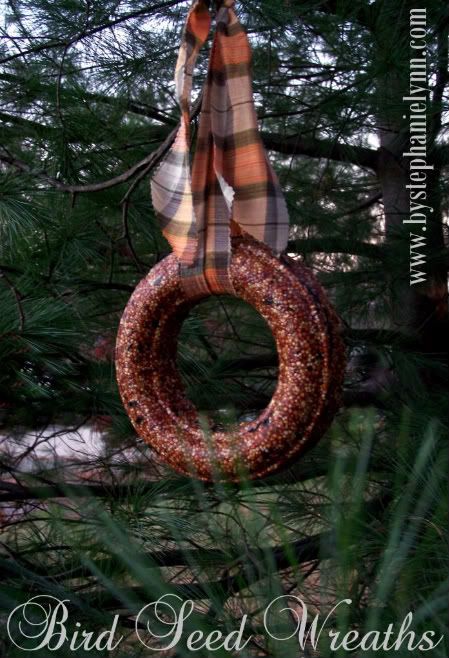 from
Under the Table and Dreaming
Do you have any ideas of crafts to make out of birdseed?